Exclusive New Offer for HFIA Members!
HFIA has partnered with Hawaii Medical Assurance Association (HMAA) to be the exclusive Preferred Provider Organization (PPO) Association Health Plan offering for HFIA members. Through this partnership, HFIA members throughout the state can take advantage of preferred pricing with HMAA, making healthcare more affordable for businesses and employees alike.
HFIA members such as Hawaii's food/beverage retailers and suppliers may qualify for the PPO Association Health Plan. Regardless if you're a small or large business, you do not have to wait for your health plan's renewal period to take advantage of this offer. The savings potential will vary by company.
"The flexibility in plan options with HMAA is a great feature that we are delighted to offer our members, who will now be able to offer their employees and families comprehensive health insurance and proactive wellness solutions while controlling costs.

Lauren Zirbel

HFIA Executive Director
HMAA has an extensive provider network that is second to none, and all its plans cover traditional medical care as well as comprehensive alternative care, including chiropractic, naturopathic, acupuncture, and massage therapy. They also provide ancillary benefits and a number of unique wellness and prevention programs such as worksite biometric screenings, incentives for expectant mothers, and day/night telemedicine access to physicians.
"We are honored to be chosen as HFIA's exclusive partner to offer a wide array of healthcare benefits and savings normally associated with large corporations. With our benefit-rich and low-cost plans, HMAA offers great options for a healthier future.

John Henry Felix

HMAA Executive Chairman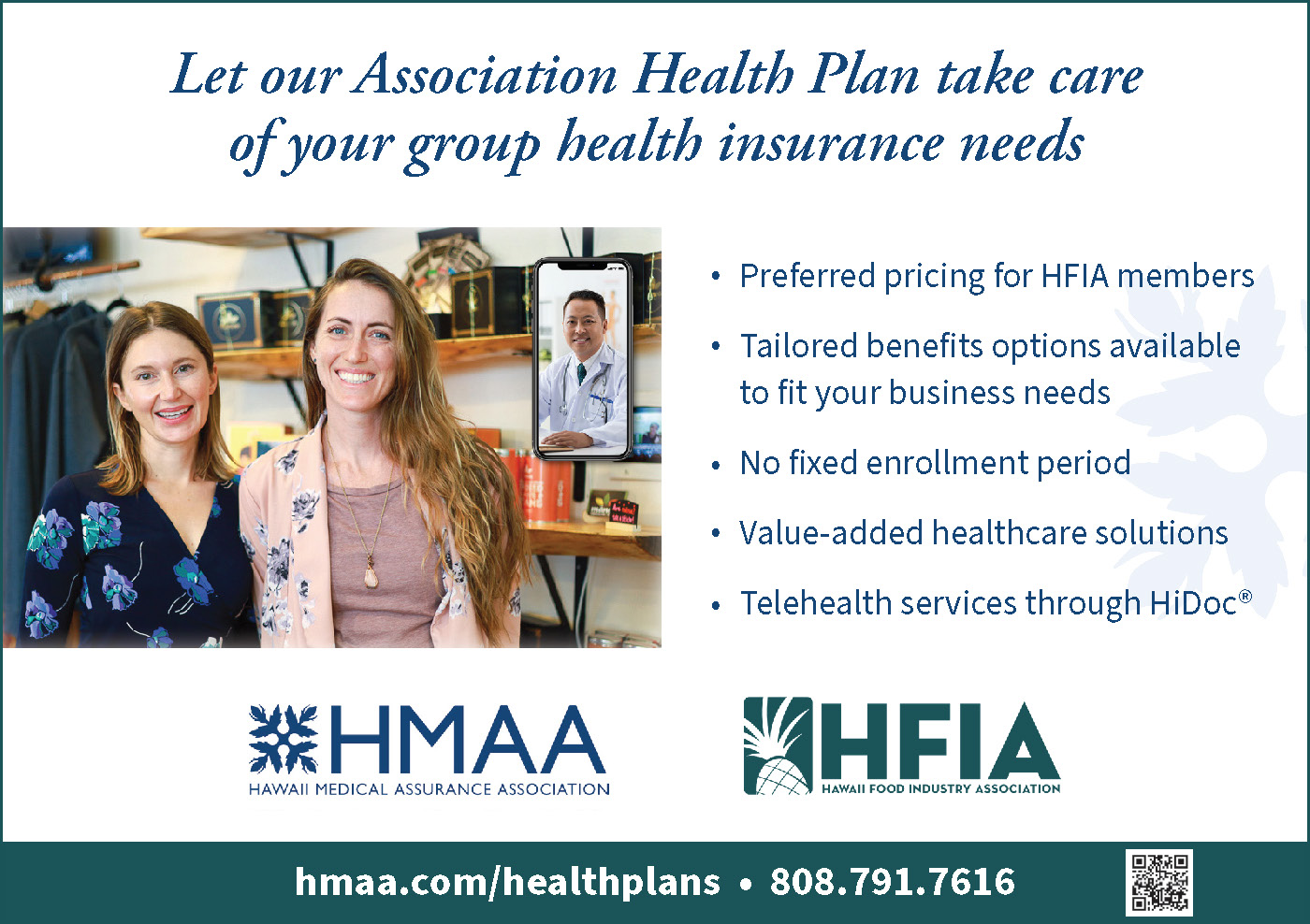 Through our partnership with HMAA, we're Partnering for a Healthier Future with comprehensive, affordable health insurance and proactive wellness solutions. To learn more, contact HMAA today at 808-791-7616 or [email protected]
Hawaii Medical Assurance Association (HMAA) has been among the local health insurance companies most trusted by small, midsized and large employers for more than 30 years. More than just a health plan, HMAA serves thousands of employers and their members by providing value-added products and superior customer service. www.hmaa.com